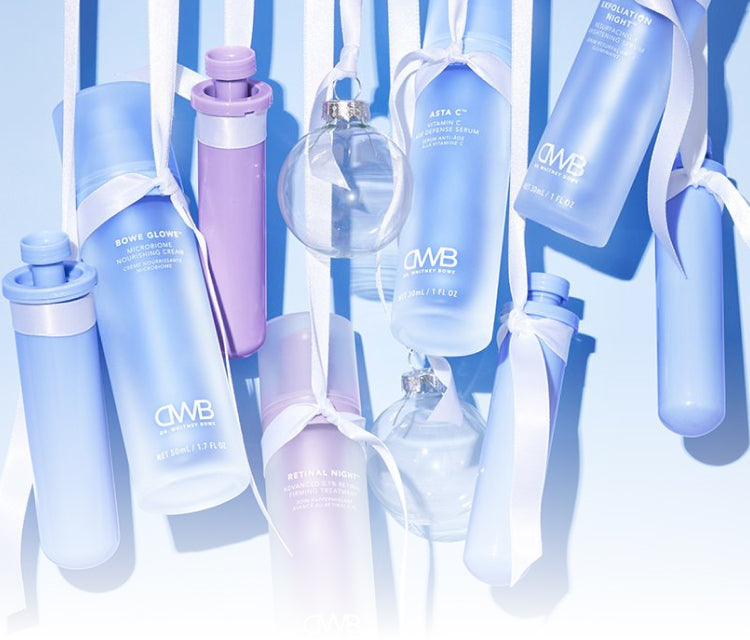 the holiday shop
get a holiday glow like a skincare pro
Be a skincare pro this holiday season by gifting or getting 100% clinically-proven products created by top dermatologist Dr. Whitney Bowe.

dermatologist-created
skincare you can trust
Dr. Whitney Bowe Beauty's founder, Dr. Whitney Bowe is a top board-certified dermatologist and creator of the viral Skin Cycling Program. One of the most in-demand derms in the country, Dr. Bowe's medical practice has been fully booked for seven years. Today with DWB Beauty, you get access to Dr. Bowe's expertise and skincare backed by some of the most rigorous clinical-efficacy testing in the beauty industry.
GET STARTED